I was born 12/16/67 in Reading, PA I lived there all of my life until August 2000. I graduated from Governor Mifflin High School. I also attended Juniata College and received technical certification through Lincoln Tech in Allentown, PA. I like sports, cars, computers and just about anything that I get to "compete" in. I have a wonderful wife named Alison whom I have been seeing since 1996. We were married October 10th, 1998. We currently live in Naples, FL. We moved here in August of 2000.
I currently work as the network administrator for the Collier County Tax Collectors Office in Naples, Florida. I manage a small 150 node network which covers 10 locations that includes Windows 7, Windows XP , and Windows Server 2003/2008. It is a low stress job with regular hours that pays the bills.
Previously, I worked for GE Capital ITS, (formerly Ameridata, formerly Entre Computers) in Reading, PA. I worked there for 9 + years. I started as an entry level computer integration tech, then moved to hardware tech, then senior hardware tech, then associate system engineer and finally to a full fledged system engineer in the networking department. I am A+ Certified, an MCSE(2008, 2003, 2000 & NT4), a Compaq ASE, Cisco CCNA and a Novell CNE! Impressed? I didn't think so.
Before that I had a wide variety of jobs including, wood cutter, meat cutter, car salesman, truck driver and directory advertising sales. I also created and maintain this web server and site if you haven't figured it out! If you have AOL Instant Messenger you can reach me at DUF121667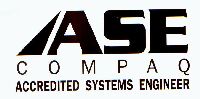 In my personal life I used to be an avid baseball player growing up. I was scouted by the Toronto Blue Jays and Pittsburgh Pirates. However arm problems and a bad attitude on my part cut that short. For competition nowadays I play volleyball, run, bowl and will occasionally (my wife would laugh at that adjective) play computer games against others. In 1999, my partner and I won the largest division at the Pottstown Rumble, we finished #1 out off 110 vball teams! Look at my volleyball site for more info here! I enjoy cars a lot. I have had over 14 cars in the 15 or 16 years I have been driving. MY favorite of all time was my 1969 Firebird convertible. Currently we own a 99 Tacoma, 93 Ford Conversion Van and a 2003 Sentra. I bought a 71 Buick convertible in 2003 that I owned for 6 months before it burned up. :( Following that I had an 88 Vette for 6 months.
Professionally, my jobs have been quite diverse. Since High School I have been a firewood cutter, meat cutter, new car salesman, directory advertising salesman, truck driver and now currently a computer guy. :) We accomplished our goal of moving to Florida in August of 2000. In July of 2001 we completed construction on our first new home. It is a beautiful house sitting on almost a 3 acre lot. We added a pool as well.
I have been hampered by recurring knee injuries that have limited my ability to play volleyball on a regular basis but I want to keep at it as long as possible. The volleyball crowd are my sort of people. I hope to play several tournaments both down here and up north. I usually hit the gym at least 4 times a week. My fear of old age, illness and dying keeps me motivated.
My web work is more a side hobby now as I have concentrated on acquiring the necessary skills and experience to become a good network administrator. I've created several sites, some more impressive than others. Ali's site , Sprint Blows , My Blog and my VBALL site get the most attention.
So far we love living in a place where winter never happens. Oh yea, I would also like to win the lottery. :)
If this wasn't enough info about me and you are dying to get a deeper understanding, check out my random thoughts, or my blog,