Send Duf Email | Send Ali Email | For Sale Area | Vball |
Ali's Page | Gaming Page | What's New | Personal Pages |
| Cool Links| South Park | Cloud Party | Sports Volleyball |
| Creatine | Online Forum | Avigo |
---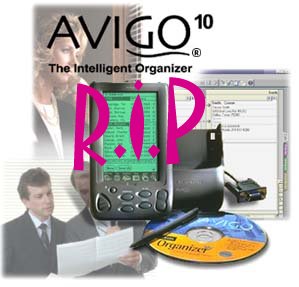 6/11/99 - Well it looks like all good things come to an end. TI has announced that it is discontinuing the sale of the Avigo. It is a good product distributed by a bad company. There are nearly 200 applications available for the Avigo. I get TONS of people asking me where they can get an Avigo. The best source now obviously is used Avigo in good condition.
The TI Avigo is a handheld PDA created by Texas Instruments to compete with the likes of 3com's Palm Pilot. It offers similar features and it some ways is better than the Palm Pilot. Here are some of the reasons to get your Avigo today!
1. It has a cool name!
2. It has a built in flip top screen cover!
3. It has a great database function built in!
4. It's backlight is far superior to the Palm Pilot's
5. It has a bigger screen
6. People are starting to create custom applications for it!
7. The price is incredible! Just $99!!!!!!
8. NO annoying shorthand to learn!
9. It comes with 1 meg of memory
10 A 1 meg upgrade module is only $39!!!
I had never heard of an Avigo until a co-worker of mine showed me his and filled me in. I have had mine for around a month and love it. You can buy 3 Avigo's for the price of 1 Palm Pilot and not be losing functionality. The only thing the Palm Pilot has going for it is a large installed user base so there are more applications available for it. However, TI recently released a Software Developer's Kit for the Avigo and as a result new apps are popping up weekly! Click on the Avigo Graphic above to be linked to the Avigo home page on TI's web site! When you weight the facts you'll agree that if you need a PDA, the Avigo is the way to go!